Fuel transfer with DAF CF
Aiming for more environmentally friendly transport, with reduced travel and maintenance costs, the Elin company invested in two four-axle DAF CF 450 Euro 6, for fuel transport.
The daily work of the new DAF CF, who recently joined the fleet of Elin, is in Northern Greece with local itineraries in the city and further to Halkidiki and Serres.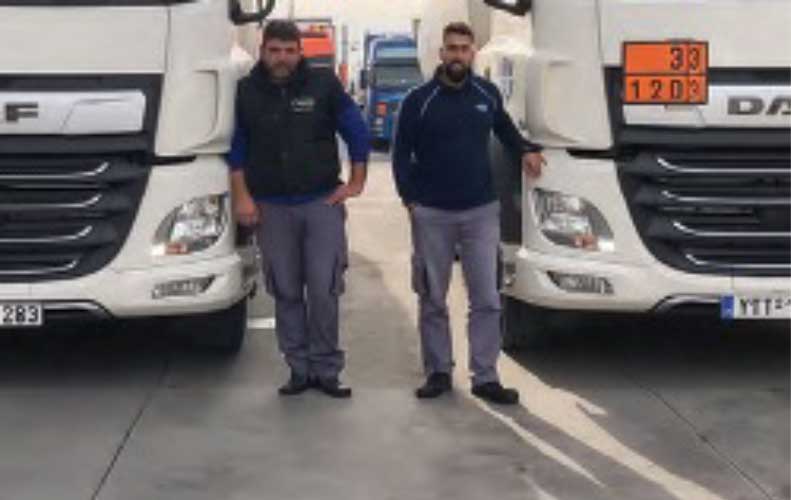 The view of drivers
DAF drivers are two experienced professionals who told us about DAF CFs
"The first element I have noticed about the CF is its economical engine, both on long-distance routes and locally in the city of Thessaloniki. Indicatively, I mention that on the Athens-Thessaloniki route it consumes about 30 liters less than the previous truck I was driving. Also the engine has good performance and excellent cooperation with the gearbox, which makes smooth changes. I also like the quality of the posts, with good damping and proper adjustment ".
"A key advantage of the CF is the easy access to the cab. The interior has plenty of storage space and the bed is very comfortable and large as we spend nights in the cabin. On the road it is quite stable, with a well-balanced steering system and soft suspension, so that I do not accept special stresses ".
One of the main advantages of the CF, our two drivers emphasized the fuel economy, both on local and long-distance routes.